6 Best WordPress Themes For Blogs And Websites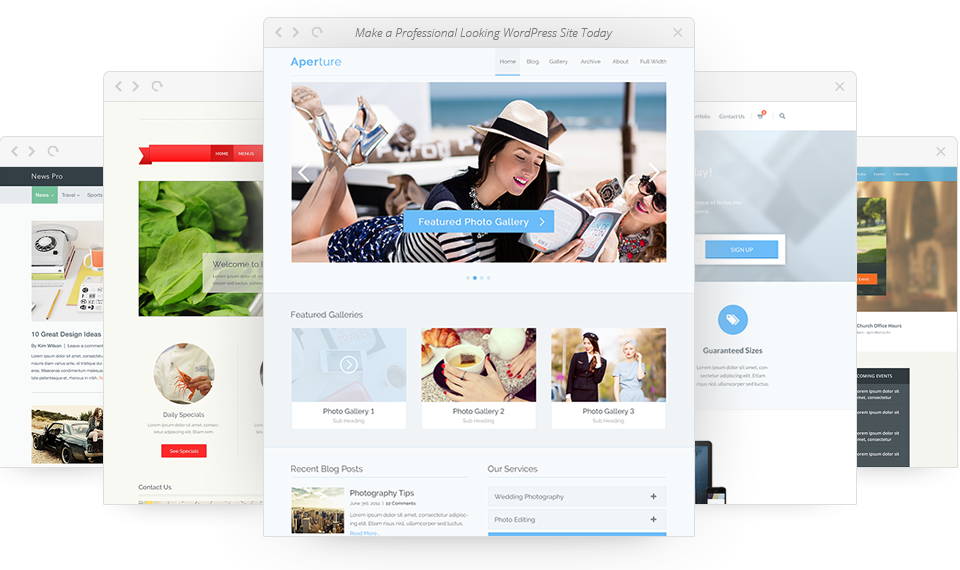 Best WordPress Themes For Blogs
Choosing the best WordPress themes for blogs is one of the exciting and fun part while launching a new site or blog, but it can be tough for some people. so we have listed some Multipurpose WordPress themes which help in producing a single website template that will suit any site, company or use. There is a good number of great multi-purpose themes available in the market. These can fit any type of website perfectly. They come with variety of templates, layouts, color variations and multiple designs which fit each niche in the market. They can be used for publishing a personal blog, corporate website and eCommerce sites. Below are some of the best WordPress themes for blogs and website. Check out our expert selection of these beautiful WordPress themes.
Schema
Schema comes top in our list of best WordPress Themes for blogs and websites, Schema is a multipurpose theme, ultra-SEO friendly and it loads fastest then any other theme. it also has built in rich snippets feature which help in getting higher ranking in search engines. This theme has free version and paid version as well.
Hatch
This is a modern WordPress themes with a customize able styling and a solid plugin bundle. It comes with many customization options like logo alignment and five configurations for the header. Users can also employ content-rich navigation. This theme has dedicated a drag and drop builder with over 80 built-in elements. It comes with six pre-built layouts plus Visual Composer and Essential Grid plugins that help in further designing. There is a dashboard customizer meant for page by page manipulation. This theme comes with parallax and video backgrounds and a Revolution Slider plugin that allows users to showcase their content.
Ultra
Ultra is easily one of the most versatile themes available out there. It adopts the drag and drop functionality. This theme provides both user-friendly initiative elements of a modern site and flexibility required by a WordPress platform. It comes with a large number of tools for developers including the ability to make unlimited layout variations. There are more than 32 presets that cater for corporate, music and events niches among others. It also includes e-commerce pre-sets and a robust panel.
Uncode
Uncode is a theme with extensive typography options, customize able layouts and more cutting-edge features. It provides multiple branding options and a collection of fonts. Users are provided with an option to display a logo sharply on any device. It also offers adaptive images by detecting browsers screen size and provides an optimized version based on the device. The designed layouts have a custom version of the Visual Composer plugin. There are six menu layouts used to provide a suitable navigation. Revolution and Layer Slider plugins are provided to showcase media with a stylish light box. Uncode offers a lot of documentation and multiple narrated tutorials.
The Gem
This WordPress themes is creative stylish, seamless, smooth and very responsive. It offers over 40 conceptual templates. Each has a unique approach to layout and content presentation. They feature multiple customization capabilities. These are done through powerful admin settings and the Visual Composer plugin. There are 20 different animation styles and layouts. There are over 60 unique elements with over 250 styles. It also comes with online store capabilities.
Bridge
Bridge multipurpose WordPress themes is crafted using a powerful and flexible framework. It is perfect for users who want a professional and perfect online presence. It provides a response and user-friendly mobile layout. This retina theme readily displays sharp images. It is easy to install and customize. A powerful Visual Composer is integrated to allow designers to create unlimited pages instantly. Bridge has a very initiative and idiot-proof interface that allows users to add unlimited slides and sliders, parallax effects, portfolio images and videos to any page. Other features include interactive visual elements support, smooth scroll, 7 pre-built layouts, content page with modules and more.
Conclusion
The best wordpress themes for blogs cater for a variety of uses by providing useful functionality for all types of sites. They come in handy whenever specialized themes don't suit a particular WordPress site. These themes provide multiple layouts, plugins, animations and eCommerce capabilities. They allows users to customize their sites using a drag and drop functionality. These themes cater for different site needs.