Why you should Start Blogging?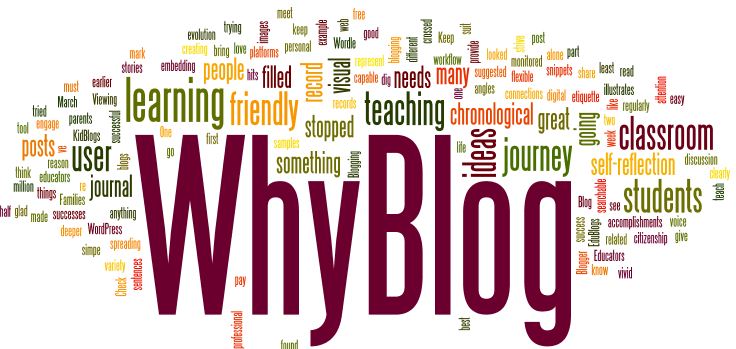 With the increasing acceptance and dominance of internet and websites in our society, it certainly sounds ridiculous for a business to avoid online presence. Internet not only helps you to promote new products but it also allows you to connect with your customers. At such, you cannot stay away from the World Wide Web if you own a business. It is imperative to have a blog for your business so as to get more sales and revenue. Read this post for more information on why is blogging important for your business.
Providing information about the products
Internet is an effective medium to share the details of your business and various features of your products. You can also provide comparison with competitors and reasons for the customers to choose you. People do search for various products to get an estimate of the product features and price. Thus by providing details of your business and products on your blog, you increase the exposure that can convert into profits. Your blog acts as a reservoir of your products and services that can be updated at regular intervals. You can ask for feedback for a particular product or promote a new product through your website.
Getting Viral Traffic through the blog
If you post informative content on your blog, it is likely to get shared by readers on various social networking platforms. This can provide you viral traffic thus boosting the overall sales. An important thing to remember here is that sharing the content should be easy on your blog. There are plugins for this purpose which add sharing links of all the leading social networking websites on every post of the blog.
Getting Feedback about the products and service
Blog helps you connect with the users of your product and service. They can share feedback through blog comments which will help you improve the product in future. Without understanding your customers and their needs, your business has little chance of satisfying either. In the past, business owners simply got to know their customer over the counter of their brick-and-mortar stores as they conducted business. But the online route has opened up a whole new world for both small business owners and large corporations.
Drive Organic Traffic
With proper planning and implementation of various SEO strategies, you can achieve good rankings for your business blog. This will give organic traffic to your site for years. The best thing about organic traffic is that it provides free leads to the business owner. There are no additional costs involved and this can yield good result for years if done properly. Other methods to get traffic to your site are not much cost-effective. For instance, PPC ads are quite costly. The PPC campaign ends as soon as your budget gets depleted and the traffic stops.
All leading companies have a blog
If you search online, you will find that most of the leading businesses have dedicated blogs. This is because they have understood the importance of blogging and are satisfied with the results obtained by this practice. Otherwise, why will any business spend money on running a blog? At such, not having a blog for your business will look unprofessional.