Become Our Resseller!
Profit From Using the Whole of BlueAngelHost's Infrastructure as Your Own!
Reselling with us is a unique opportunity to make quite a profit through surprisingly low server rent prices and value-added services.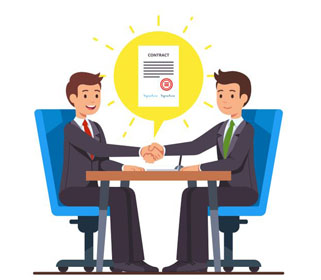 Why Choose BlueAngelHost Servers?
Low Prices for Servers and Servers
In our work we use reliable servers such as Intel, Asustek, Supermicro and trusted server components. We are ready to provide any server configuration and install all popular OS (Windows, Linux, FreeBSD etc.).
Perfect Connectivity with Europe, Asia and America
40 Gb/s external upstreams through Tier 1 operators guarantee perfect connectivity with all the world. It is much better than that in China, Malaysia and other countries of Asia and South America
Safe Data Centers
We place equipment only in safe data centers that allows us to avoid electricity and Internet problems.
Comfortable Maintenance of your Client Resources
We guarantee priority technical support (24х7х365, English, directly in the data center), and we provide you with your personal Key Account Manager free for you by Skype/phone/ICQ.
Wide Range of Payment Options
We offer various ways to pay: Paypal, Perfect Money, Bitcoin, Wire Transfer and Western Union. If you got some issue with payment you can open a support ticket and we will sort out some custom payment option for you.
Total Control Over Your Clients
You will have the opportunity to administer your clients' accounts, look through detailed statistics, recharge accounts and many other things through control panel.
Maximum flexibility with Every Pertner
Our individual approach to every partner allows us to provide a range of value-added services: monitoring, system administration, back up, DDOS protection, domain registration, equipment placing, Private SSL certificates, e.t.c
Resellers Discount
STANDARD RESELLER – For 1-10 servers/vps 5% discount
BRONZE RESELLER – For 10-49 servers/vps 10% discount
SILVER RESELLER – For 50-99 servers/vps 15% discount
GOLD RESELLER – For 100 onwards BIG discount
Start reselling today, don't waste an opportunity to make money. We offer perfect popular configurations as well as servers of your configuration on a by-order basis. Just add them to your website and sell them in your own name. And we will provide the rest.
How to Become Partner?
Please, register at https://www.billing.blueangelhost.com/register.php and put your real contacts there.
In the registration form write your aims and plans to work with us (if you already registered, please send your aims and plans by email: admin@blueangelhost.com )
AFTER OUR DISCUSSION WE WILL GIVE YOU A SPECIFIC DISCOUNT IN ACCORDING YOUR PLANS.
You must have a site where you will resell and where you will place our promos etc.
You must have at least 2 active servers (in this case you will get 5% discount and you must prove your reseller status ordering 1 server every month).
Contacting Us
Please contact us if you have comments or questions about any of our policies or our website.
Email support@blueangelhost.com
Our Partners are Our friends. We'll do Our Best for Your and Your clients Day and Night.25 Hours. Let's Make Money Together!